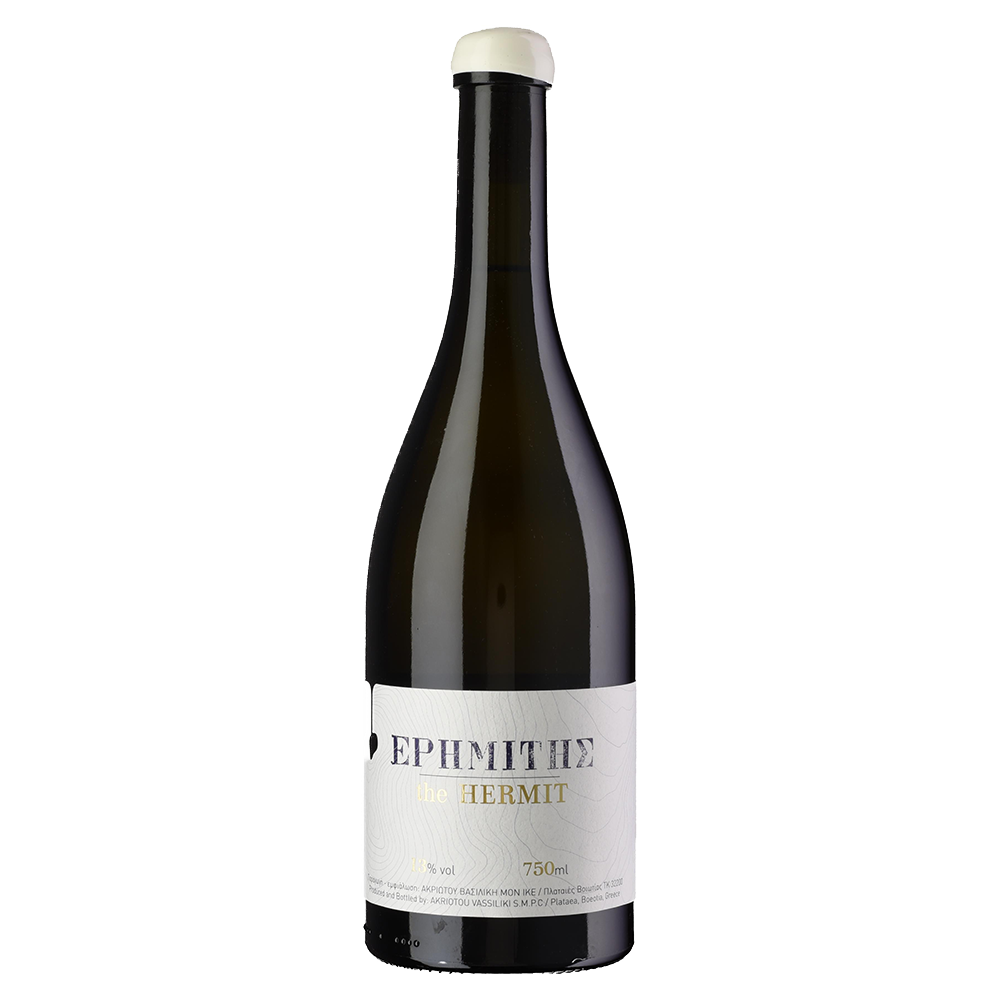 The Hermit White
An award-winning wine, a blend of Greek varieties that stands out both for its full body and for its ideal balance.
Variety Composition:
Savvatiano, Assyrtiko, Aidani.
Region / Location / Vineyard:
Eboea viticulture zone in Central Greece.
The vineyard (10 to 12 years old) is situated at an altitude of 280-380m.
Vinification Method:
Skin contact maceration for 10 hours at 80C using wild yeasts.
Then slow must fermentation in stainless tanks within a controlled environment.
Maturation:
Wine is resting on it's fine lees with batonnage for 5 months (sur lies) and another 5 months in the cellar.
Tasting Characteristics:
It has medium lemon color.
Shy nose that gradually unfolds its juicy and fruity character. peach, bergamot, lemon, citrus, pear and white flower aromas are mixed beautifully with butter and yeast notes.
Mouth is of medium body, oily texture with balanced acidity. Aromas of melon, peach, bergamot, pear, butter and lemon dominate in every sip. Citrus fruit aftertaste that lasts.
Harmony:
Enjoy it on its own or pair with spaghetti with shrimps, lemon and fennel.
Best served at 9ο C.